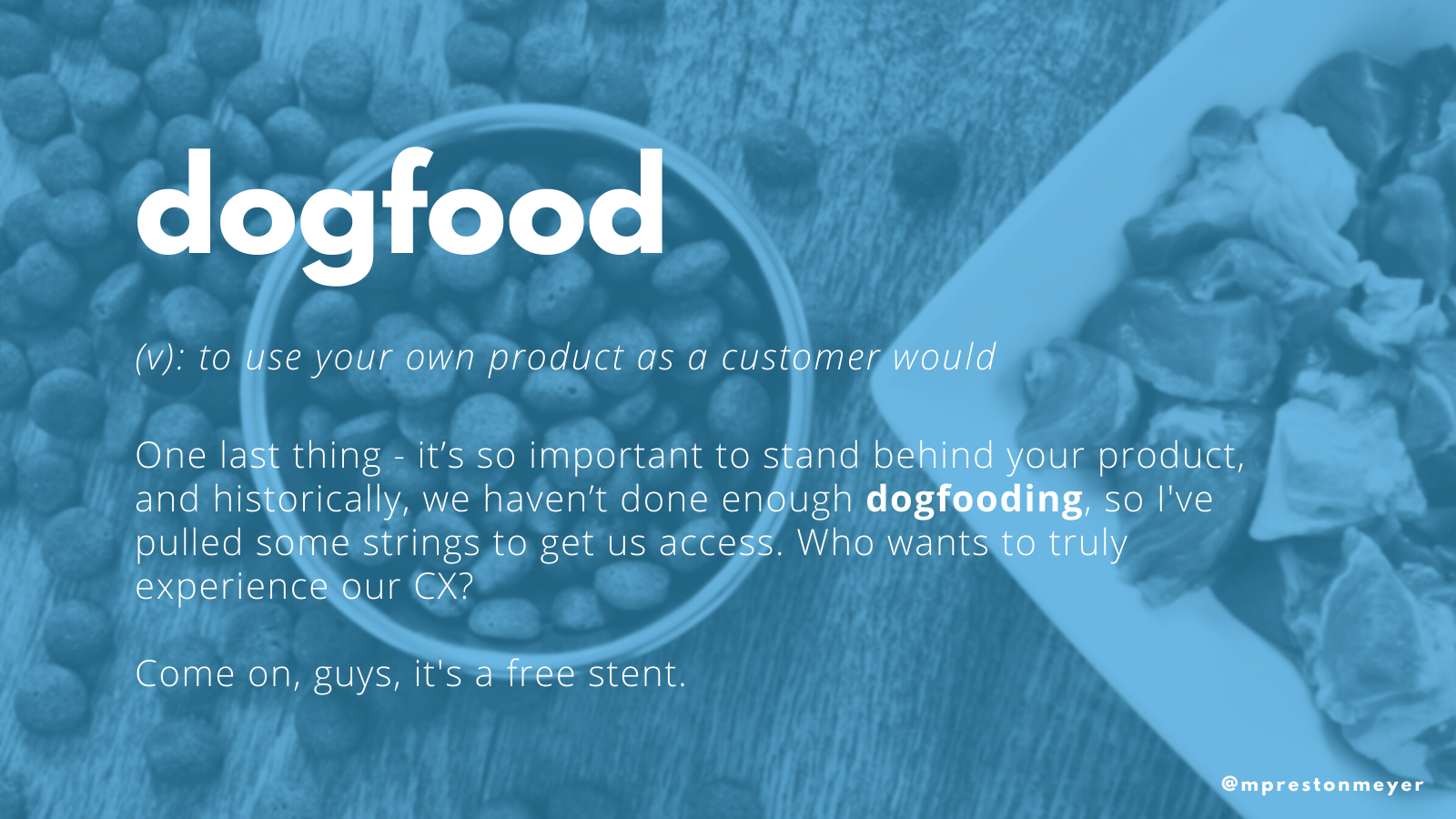 Dogfood
(v): to use your own product as a customer would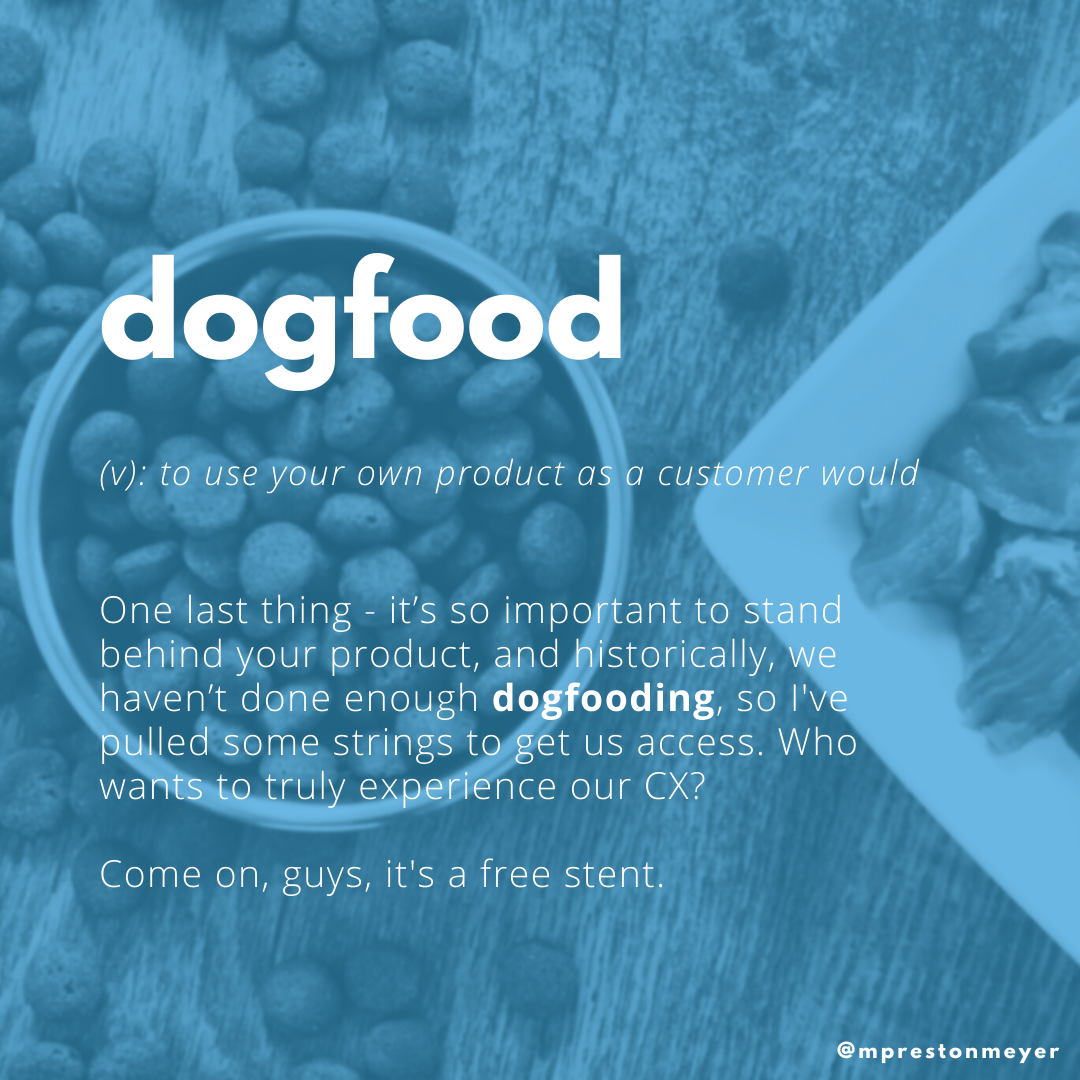 One last thing - it's so important to stand behind your product, and historically, we haven't done enough dogfooding, so I've pulled some strings to get us access. Who wants to truly experience our CX?
Come on, guys, it's a free stent.
Occasional emails from Megan
I promise not to spam you and I promise not to be boring.
---