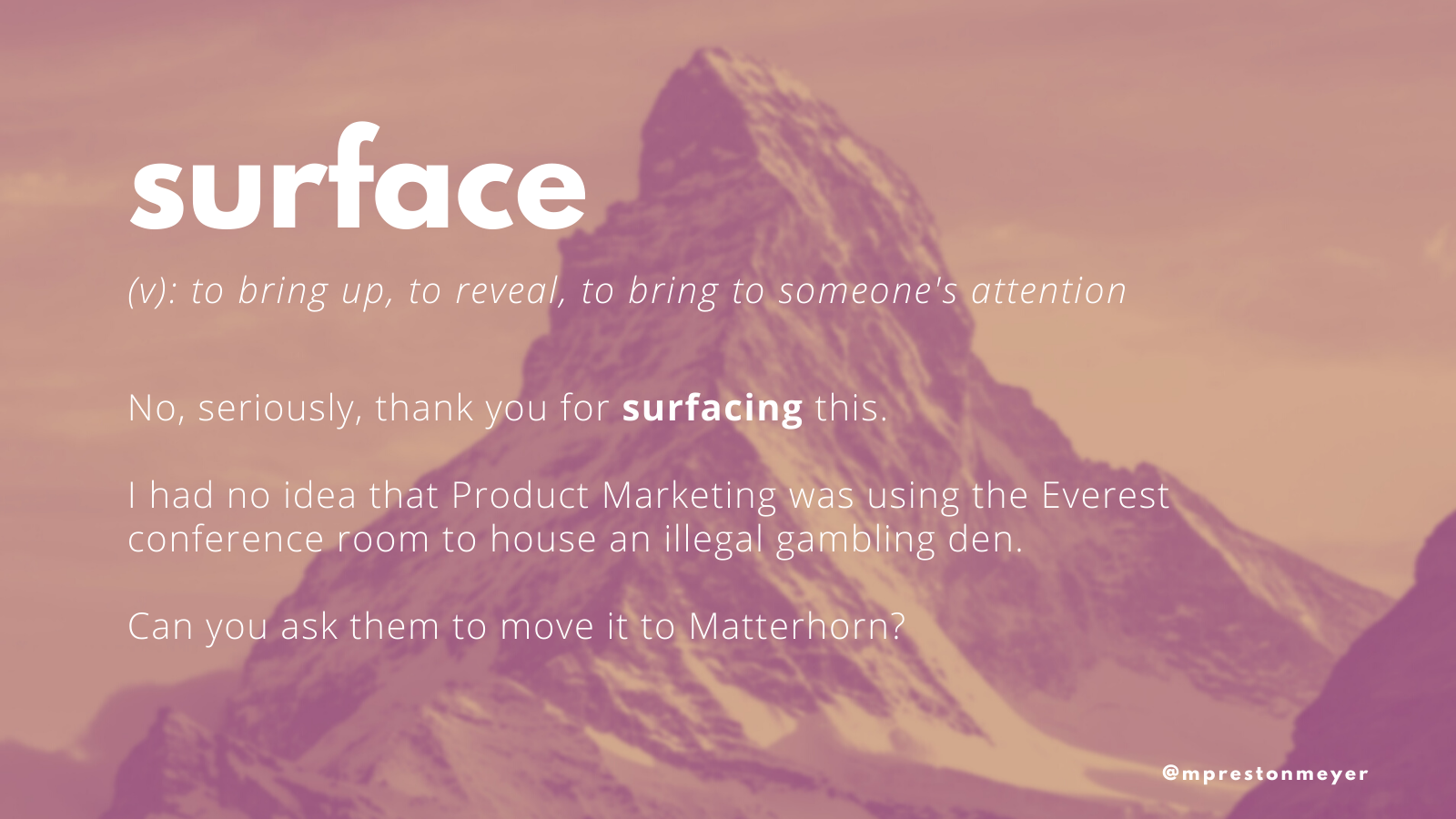 Surface
(v) to bring up, to reveal, to bring to someone's attention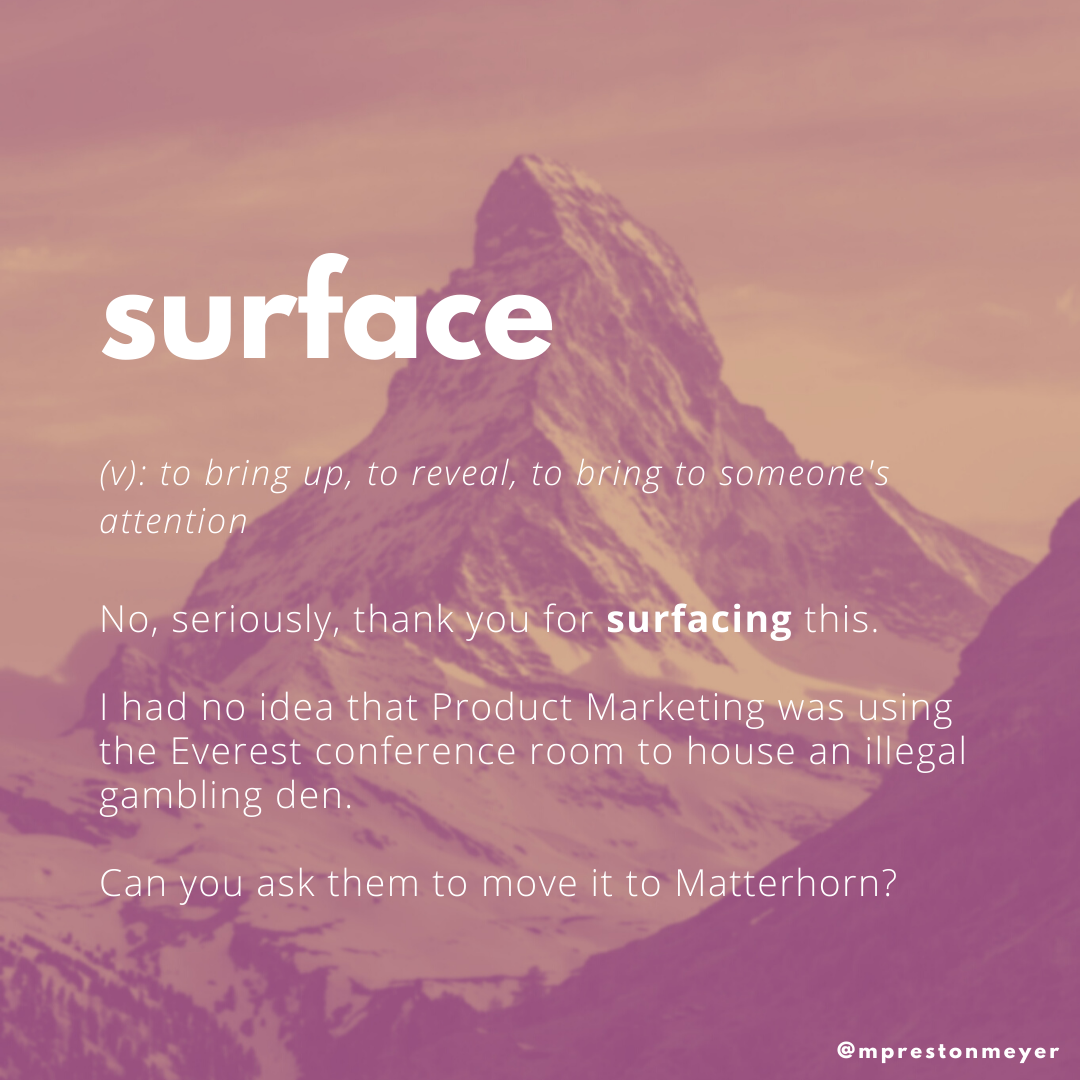 No, seriously, thank you for surfacing this.
I had no idea that Product Marketing was using the Everest conference room to house an illegal gambling den.
Can you ask them to move it to Matterhorn?
Occasional emails from Megan
I promise not to spam you and I promise not to be boring.
---