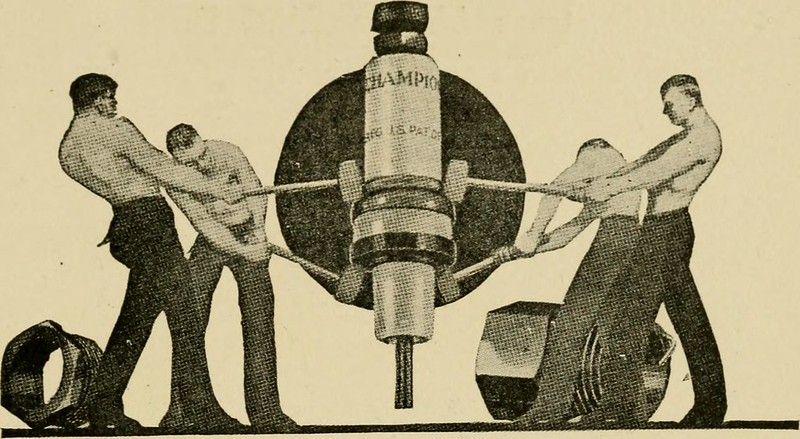 One of my favorite quotes on leadership comes from Antoine de Saint-Exupéry:
If you want to build a ship, don't drum up the men to gather wood, divide the work, and give orders. Instead, teach them to yearn for the vast and endless sea.
Now, I yearn for the sea, but I don't know how to build a boat. No matter how much I buy in to the overall strategy, no matter how much I believe in the vision, I'm not going to be able to get my boss across the Atlantic.
To get results, you need more than leadership — you need execution. Someone has to translate vision into reality. Someone has to take action. Someone has to roll up their sleeves and get to work. Those people are doers. And you should be one of them.
Become a better doer
Doers are efficient, detail-oriented, and highly skilled. They get sh*t done and don't let anything stop them, especially unnecessary complexity. They show high levels of intrinsic motivation, and take pride in a job well done. They have a record of success a mile long, and although they might not always be in the spotlight, they are highly sought after in their fields.
Sound like you? Great. You can stop reading now and get back to work. If not, it's understandable. We aren't all natural doers, just as we aren't all natural leaders. The good news is, just as we can hone our leadership skills, we can hone our doership skills.
The bad news is, while there's an entire industry devoted to helping you become a better leader, the same model doesn't work for becoming a better doer. A leadership seminar can offer universal tips (Be authentic! Communicate effectively!) that the surgeon, the stonemason, the analyst, and the blogger in the audience will all find useful. But no single seminar, no article1, no coach, no course, is going to be able to teach that diverse group of professionals how to excel in their chosen fields. Execution is not context-free.
That being said, there is hope.
Productivity. The first step to improving your execution is to improve your productivity (and this is as close as you'll come to context-free, universal advice). There are plenty of resources out there with tips to make you more productive. Whether it's the Pomodoro method or diligent use of a Productivity Planner, find a method that works for you. Remember, though, that increased productivity is just table stakes. It will give you the time, energy, and focus to do what you need to do. …but it won't make you good at it. For that, you need practice.
Practice. To be good at anything, whether it's surgery, spreadsheets, or stonecutting, you need to practice. There's no way around it. I'm not saying you need to spend an hour each evening doing timed drills, but in order to be a better doer, you need to do more. The more experience you have with a task, the more variants of the base case you'll encounter, and greater your understanding of the entire system will be. This increased understanding not only helps you to execute the task at hand better, but will help you solve the next problem you encounter, as well.
Learning. While learning-by-doing is 100% necessary, you can also grow your knowledge base in other ways. Read trade journals, internet forums, and academic papers. Shadow someone more experienced than you are, or find a mentor. Take a course or earn a certification. Make sure, though, that you aren't just learning for learning's sake — actively look for ways that you can apply new knowledge.
Improvement. The best way to apply new knowledge is to improve the way you do things. When you take the solid base of experience that you've formed through practice, and add to it the additional knowledge you've acquired, the natural result is improvement. That's not to say that it will happen automatically; in fact, this is where you need to put in the most effort. This is where you go from being a good doer to a great doer — by actively working to get better at what you're doing.
But don't stop there. This is a system, not a goal
. Once you've gotten better, you've set yourself a new status quo. Practice it. Keep learning. And most importantly, keep improving.
Execution without leadership won't get you far, but leadership without execution will get you nowhere. The two are by no means mutually exclusive, though. In fact, leading and doing should be inextricably intertwined — and to be successful, you need be able to do both.
To be a good leader, you need to be a great doer. We have all had leaders in the past who are great at giving orders, but couldn't execute to save their life. We've also all had leaders who clearly know what they are talking about, and even if they aren't in the trenches with you on this particular project, they could be. Which type do you prefer working under? Which type do you want to be?
Whether you're hoping to climb the corporate ladder or content being an independent contributor, whether you aim for start-up founder glory or are happy with your one-man-show, you need to be able to execute. Decide what it is you want to do, and then practice, learn, improve, and repeat — so the next time you yearn for the vast and endless sea, you can build your boat and set sail.
---
1 Including this one. The irony is not lost on me.↩
---